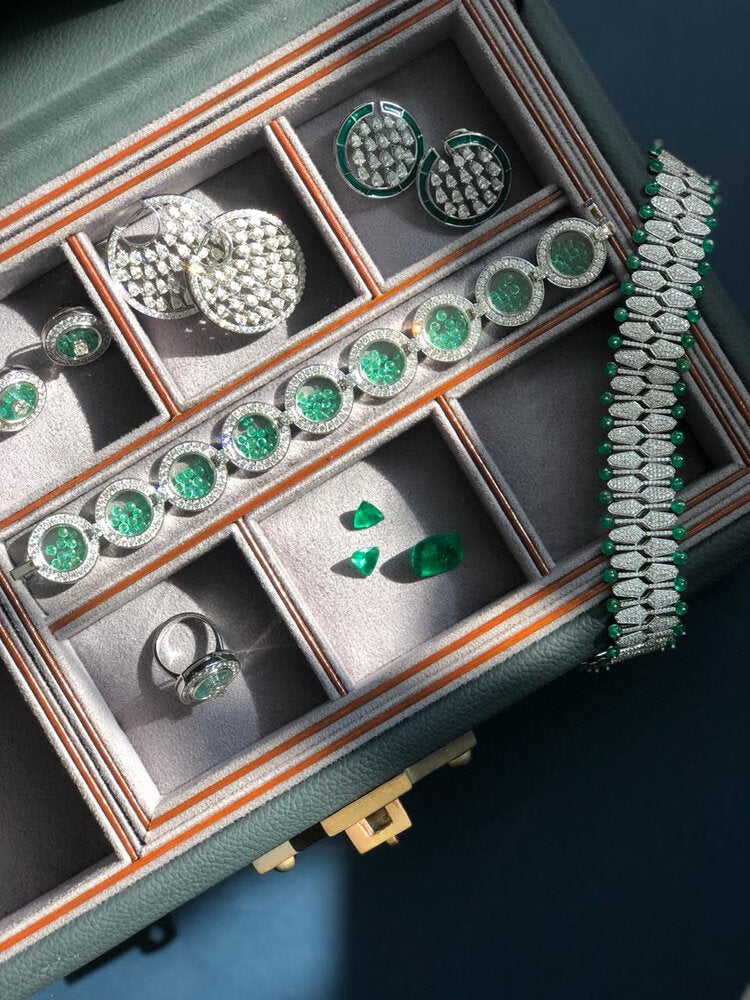 Designed to stand out
Built on a family legacy dating back to over a 110 years, ARAYA has unmatched access to the finest gemstones and resources across the globe. Approaching high jewelry as a wearable modern artform, ARAYA's design philosophy combines modern aesthetics and techniques to create functional and versatile pieces. Exclusive to a hundred creations a year, ARAYA jewels are crafted to be timeless pieces of wearable modern art, unique to its wearer.
Our Co-founders
Ashni Kothari The creative mind and creative director behind each ARAYA creation, Ashni Kothari infuses her own character and bold style in each piece. Having grown up with gemstones, and a keen eye and passion for art, jewelry designing has been a natural love for many years.
Sidhant Kothari The 5th generation, in a family of diamantaires, Sidhant Kothari is the gemologist and gem expert behind ARAYA. Each gemstone is carefully examined and selected for each unique creation. His love for entrepreneurship, gave shape to ARAYA, and to brining the creations to jewelry lovers all over the world.
A Legacy: Five Generations Strong
Built on five generations of trust, knowledge, and expertise, ARAYA has established it's credibility in the world of high jewelry. The family legacy prides itself in having direct access to gemstones, sourcing from leading diamond miners to mining its own colored gemstones. Each rare stone is carefully sourced and brought from mine to market at one of the family's seven distinguished diamond facilities worldwide. With this unparalleled access to resources and a powerful legacy, ARAYA is able to deliver exceptional value to each of its discerning clients.